Our Patent Pending Design is a clever twist on the classic baby activity gym. Our Lay and Play Adventure Mat is made from tent poles and is lightweight so it folds up quickly and easily and fits in a small stuff sack so you can take it with you anywhere you go.
Perfect for the on-the-go family that wants an easy solution to where to put your baby when you are traveling, camping, adventuring, or visiting friends. 
How does it work? Check it out here

Ideal for babies 0-12 months
Compact design is perfect for small spaces
Easy to pack
Great for a variety of places from outdoor adventures to apartment living
Few parts: The Lay and Play Adventure Mat only has two main parts, so you don't have to worry about finding all of the pieces when you pack it up! 
Multi-functional
Mat can be used without the poles for a padded, easy to clean changing mat. No need to bring both!
Baby's favorite toys – we all know that each baby has a different favorite toy. Our simple strap system easily lets you change the hanging toys.
The included rings are colorful and encourage reaching and grabbing. They can also be detached and used for teething and playing. 
Our straps are easily removable and adjustable so you can switch up the height and add and remove as you like.
Encourages developmental milestones and motor development of reaching, grasping, hand-eye coordination, and cause and effect.
Materials
We use rugged materials that are designed for the outdoors. 
The Lay and Play Adventure Mat is lightweight, easy to fold down, and pack in the included stuff sack.
The mat is water resistant and nicely padded. You can feel confident about putting down on wet grass or damp ground. 
Our straps use baby friendly hook and loop fasteners to keep baby's tiny fingers safe.
Colorful ring toys are made of food grade silicone that are BPA free so no need to worry if your baby puts them in his/her mouth.
Cleaning
Easy and simple – for small messes, just wipe with a damp cloth and dish soap
For bigger messes or for an all over cleaning, toss the mat in the wash on cool setting and tumble dry low
Poles and straps can be easily wiped down with a damp cloth or disinfectant wipe
Rings can be washed with soap and water or put in the dishwasher
Safety
We've passed rigorous testing by a Consumer Product Safety Bureau approved lab.
All components meet the most recent ASTM safety standards for baby products.
Lay and Play Adventure Mat Product Details and Specifications
Assembled Mat Size: 32" x 32",  19" tall when assembled
Packed Size: 15" long x 5" diameter 
Weight: 24 oz
Materials: water repellent ripstop nylon
Frame: lightweight and sturdy aluminum tent poles
Rings: BPA free food grade silicone rings
Includes adjustable velcro toy hanger straps
Free US Shipping and free returns
Customer Reviews
11/06/2021
Anonymous

United States
Perfect gift!
I gave this adventure mat to friends who just had a baby and they are thrilled to be able to use this for many years to come! It's perfect for laying around the house right now, and it will certainly be used for all the adventures they have in store.
10/22/2021
Gina D.

United States
Something different!
I always struggle when trying to find a unique gift to give at a baby shower. New parents always get the same things; cute outfits, rattles, pacifiers and diapers…lots of diapers. The Lay and Play Adventure Mat is a game changer! It's the gift that leaves a lasting impression. You can't go wrong with this one.
09/06/2021
Anonymous

United States
Exactly what I needed
Amazing! I was surprised how light it really was, but everything about this product was just what I was looking for. It's great for our small apartment and also to have something easy for play on the go. Honestly it's the best thing ever! I am so happy to have found this product.
05/24/2021
Jessica I.

United States
The BEST travel mat for baby
I bought this mat when my baby was 7 months old and I regret not buying it sooner! It's light, easy to pack and throw in your bag, and perfect for outdoor terrain. We also recently flew on a plane for the first time with our baby and it was perfect for the airport. Highly recommend for babies of any age!
03/29/2021
Stephanie M.

United States
Take the lay and play mat anywhere!
We recently took the A to Z mat on a trip with us to Guatemala and it was a completely live saver! Having somewhere to safely let baby play while traveling was so convenient. Not only that - it fit easily in our carry on luggage so packing it was easy. I would highly recommend this product to busy families on the go!
03/18/2021
Danielle W.

United States
Movement on the go! Review from a Pediatric Physical Therapist and mom
We just received our Lay and Play Adventure Mat in the mail and I cannot wait to use it with our new baby on the way. First, I was so impressed with how easy it was to assemble! Even my 2 year old son was able to help set it up. The stuff sack is so lightweight and easy to transport, it would fit under any stroller or seat in the car for on the go play. I always worried about my play mats getting wet when taking them outside, but with the Lay and Play mat this is not a worry at all because the material it is made with is very soft, comfortable, and weather resistant! A must have for new parents to help promote movement on the go and get those babies out of their car seats and strollers.
12/06/2020
Louise A.

United States
Wonderful for visits to Grandparents
My daughter received this as a baby present and now that the baby is 3 months old we have all loved having it. I take care of the baby 2 days a week and the Lay and Play is so easy to set up. My daughter can just carry it in the diaper bag as it folds down and fits into a tiny stuff sack. So easy to set up and move anywhere. When the weather is nice we set it up on our patio and the baby loves it. We can switch toys to hang from it. The pad is comfy and easy to clean. Love having something that doesn't take up space, is so easy to set up and can be taken anywhere! My new go to baby gift!
11/29/2020
Tara W.

United States
Best Baby Gift Ever
I have purchased 3 of these as gifts and everyone has loved the lay and play mat. It's a baby gift people can actually use for quite a long time and doesn't take up so much space. A to Z Adventure was great to work with, responded to my questions quickly, and my gifts arrived on time (in some cases ahead of schedule). Buy the lay and play mat- you won't regret it!
11/24/2020
Anonymous

United States
Emorey spends his outside time on the Lay and Play
It's easy to put up and convenient to take along. I put Emorey next to the garden while I'm working. Perfect.
11/18/2020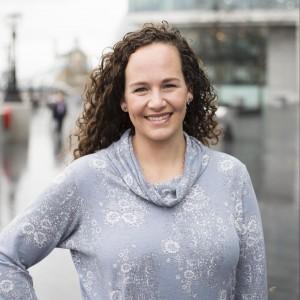 MC
Molly C.

United States
Perfect for the park or road trip!
We absolutely love this! Because my baby has two older siblings we are on the go a lot and the lay and play adventure mat is perfect for when the big kids have a park play date OR when we travel!
11/18/2020
Anonymous

United States
Great product!
I really love how this product is so easy to set-up and take down! It is so nice to have something for our baby that we can take anywhere!! Fast delivery too!